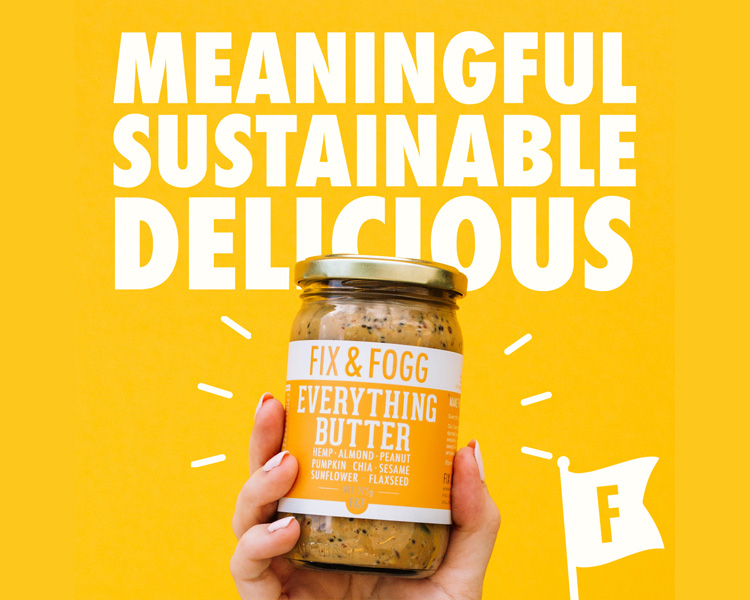 Supplier Profile: Fix & Fogg

Fix & Fogg began when founders, Roman and Andrea Jewell, made the choice to leave behind corporate life to dedicate their time and energy into creating something meaningful, sustainable, and delicious. They decided to make the "world's best nut butters".
"We're honoured that our nut butters have now won awards worldwide and we're lucky enough to now have amazing stockists not only in New Zealand but across the world in Australia, the United States, China, Singapore, the Philippines, Samoa and even Tahiti!"
Fix & Fogg believe their award-winning nut butters are so popular because people can taste the difference in a product that's made by people who care about quality and innovation.
Fix & Fogg's mission is about trying new things, improving the community and making beautiful nut butters. They're nuts about other things too. Such as working with charities supporting vulnerable communities, as they believe in giving back to the community that supports them.
Fix & Fogg believe in doing their bit for the environment and are proud to be the first New Zealand owned food manufacturer to be awarded B Corp certification. Fix & Fogg places a big focus on reducing food waste, our carbon footprint and recycling. Fix & Fogg products are NON-GMO, vegan friendly and Palm Oil Free since forever.
Fix & Fogg support charities for vulnerable communities such as food banks, city missions across New Zealand (and now the USA) and women's refuge. They're also proud to be one of only a few food manufacturers in New Zealand that is Living Wage accredited. Because Fix & Fogg believe, happy people make the best nut butters.