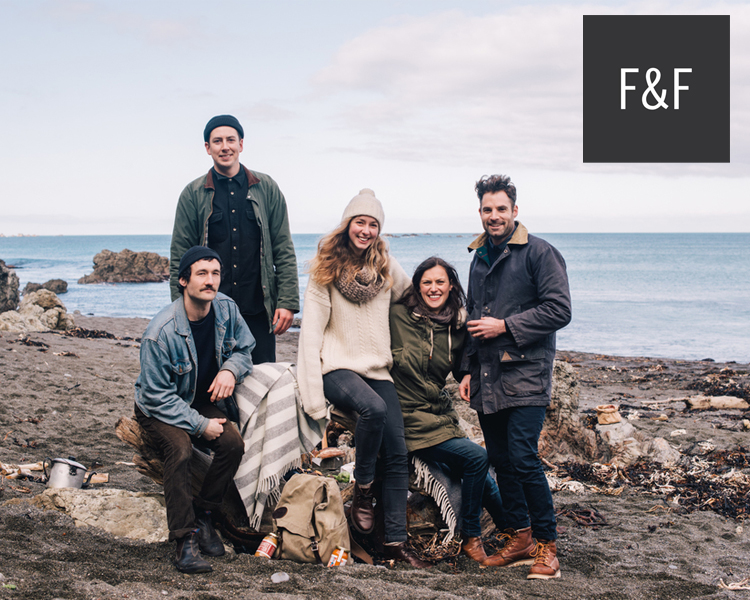 Fix & Fogg

In 2013 Roman and Andrea Jewell took a chance on leaving their corporate lives behind to dedicate themselves to crafting something both meaningful and delicious. When they set out to become the best peanut butter makers in the world it was a big risk, especially as they were just starting their family together.
Roman and Andrea see their business as a journey which is why they named it after Detective Fix and Phileas Fogg from Jules Verne's Around the World in Eighty Days. Fix and Fogg is not built around the notion of selling large amounts of peanut butter, but "first and foremost loving what we do, doing it properly, and giving back to the community that supports us."
operating out of a small 'nut buttery' in central Wellington, Fix & Fogg produce small batches of peanut butter by hand from freshly roasted peanuts.  Their peanuts are the Runner hi-oleic variety, and they're extra dark roasted to bring out the full nutty flavour.  Hi-oleic means they have a high proportion of omega 9 (monounsaturated fat), which has been linked to reducing cardiovascular disease and lowering cholesterol.
Fix & Fogg are accredited by Conscious Consumers for their commitment to recycling and reducing food waste and, in central Wellington, peanut butter deliveries are made by cargo bicycle. Each month they donate peanut butter to a number of local charities
Four delicious varieties of Fix & Fogg peanut butter are available from Moore Wilson's:
Super Crunchy - The crunchiest of crunchy of peanut butters.  This peanut butter is a true labour of love - crunchy pieces are milled separately then hand sieved to achieve the perfect bite. Also available in a double-size 750g jar for super PB fans!
Smooth – F&F worked hard to calibrate their grinding plates so that their Smooth peanut butter retains a particular viscosity.  The end result is a beautifully smooth peanut butter that retains the essence of its core nutty ingredient.
Dark Chocolate - Batch roasted Super Crunchy peanut butter has been carefully blended with single origin Ghanaian dark chocolate to create something very special. Try spreading this peanut butter on toasted brioche, dolloped on pancakes or ice cream, or eat it straight off the spoon for a quick fix.
Smoke and Fire - A journey of flavours… smoky start with a lingering hot finish. Smoke and Fire combines Super Crunchy peanut butter with New Zealand grown organic cayenne chillies, natural Manuka smoke from Central Otago and Spanish smoked paprika.  Try it on sourdough with avocado and tomato, with a soft goat's cheese or add it to your satay sauce, burger or roasted veggies.
You may also see delicious limited release flavours in store from time to time so be sure to keep an eye out!
2017 Awards
Fix & Fogg took home two awards from the Life & Leisure Outstanding NZ Food Producer Awards:
- L'affare Outstanding People's Choice Producer
- Outstanding Producer Earth Crafted for F&F Dark Chocolate Peanut Butter