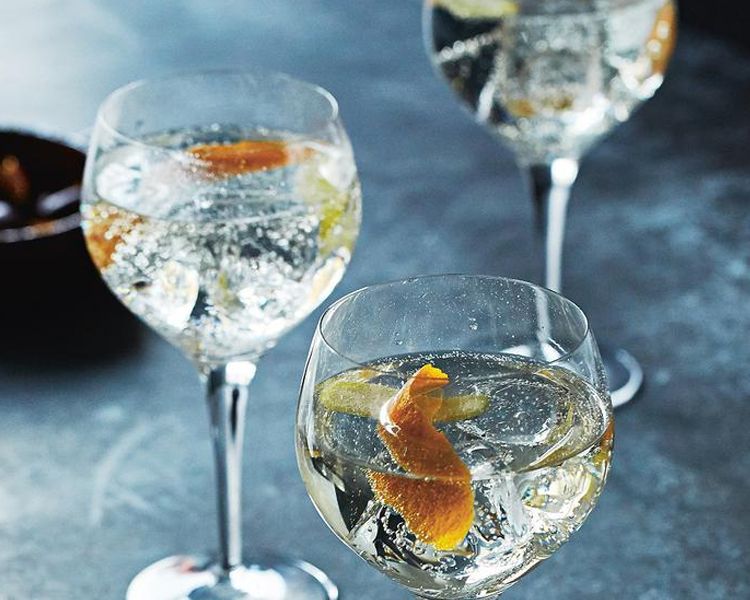 G&T Alternatives

So we are all in love with Gin right now – and following our passion for 'G' is an increased interest in 'T' – with a vast array of Tonics arriving on our shelves in the last year or so.
But what if you're after a long drink with a little less punch than a Gin & Tonic – well you're in luck! The Spanish and Portuguese (who are both big consumers of G&Ts) have been experimenting for generations…
P&T
White Port – yes, it's a thing – made from white grapes, but otherwise made in the same way as other Ports, fortified part way through the fermentation, so there is always a nice amount of residual sweetness from the grapes. Add Tonic, and you have a long refreshing drink at around half the alcohol of a G&T, enjoyed in the North or Portugal for years, and increasingly in Gin bars all over the world
How to make a thirst-quenching P&T:
-    Fill the glass ¾ full with ice
-    Add 50ml white port (we have Dow's Fine White Port and Quinta de la Rosa)
-    Add 100ml good quality tonic (Fever Tree Indian Tonic is a classic, or try Fever Tree Elderflower for a lifted style)
-    Gently stir to ensure a good mix in the glass
-    Add a twist of lemon, orange or grapefruit as a garnish
V&T
Vermouth has followed the rise of Gin, with the similarities being clear – Gin is a spirit infused with Botanicals (always with Juniper at the fore) – and Vermouth is an aromatised wine – that is, wine infused with Botanicals (traditionally lead by wormwood). There are even a number of craft gin producers who have turned their hand to making vermouth – locally, Reid & Reid from Martinborough have done extremely well with their red Vermouth, and their dry white Vermouth. Dry Vermouth makes a delicious and again, lighter alternative to a G&T, with more herbaceous botanical character than an P&T.
Here's a Dry Vermouth and Tonic Recipe from Laura MacFehin's recent article in the Dom Post:
"Last summer, some hip young things were proclaiming the death of the G&T in favour of this drink. This is a ridiculous suggestion. The gin and tonic will never die because it is a superlative drink that brooks no rival when you're in the mood for it.
However, you can tire of even great things and I urge you to give dry vermouth and tonic a go. It is lighter in alcohol and therefore easier on your head, and is one of my favourite summertime drinks."
Dry vermouth and tonic:
60ml dry vermouth
30ml tonic
Fill a tumbler with ice, add the dry vermouth and top up with the tonic.
Have fun, experiment with different vermouths, different tonics, and let us know how you get on!
Cheers!