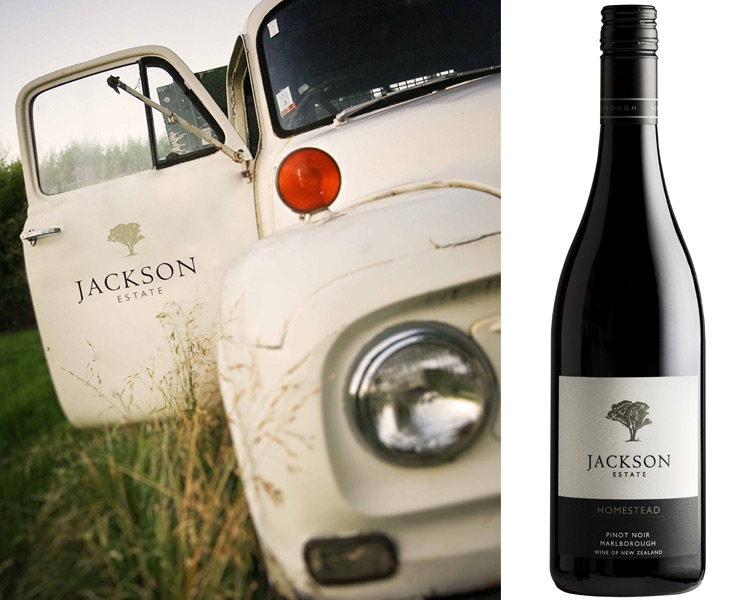 Jackson Estate

Jackson Estate are a Marlborough winery with an amazing lineage, history and connection to their land that goes back 160 long years. John and Warren Stichbury, who planted the company's Home Vineyard in 1988, are great-grandsons of Adam Jackson after whom Jacksons Road, in the heart of Marlborough wine country, was named.
Today, Jackson Estate can lay claim to nearly 30 years of excellent winemaking and are modern pioneers, combing advanced winemaking techniques with an old-world approach. They have been quietly getting on with hand crafting beautiful wines with elegance, finesse and longevity. With total respect for the land and focusing on low cropping levels, small batch fermentation, single vineyard fruits and minimal winemaking intervention, they continue to make improvements year on year, in a sustainable and environmentally responsible way.
Jackson Estate make estate-grown wine, with all fruit coming from their three vineyard sites in Marlborough: the Homestead Vineyard in the Wairau Plains, and Eversley and Somerset Vineyards in Waihopai. Head Winemaker Matt Paterson-Green guides the winemaking team and has been at the helm for the last 15 years. They're certainly doing something right with a trophy cabinet full to the gunnels.
Continuing in their modern pioneer's theme - Jackson Estate are very excited about their new state of the art winery and cellar door – both are in action from April 2017. This is Jackson's first cellar door and will be a wonderful place to visit, taste the wines and meet the people behind the brand.
Shop Jackson Estate at Moore Wilson's Wine, Beer and Spirits or moorewilsons.online, for delivery nationwide!