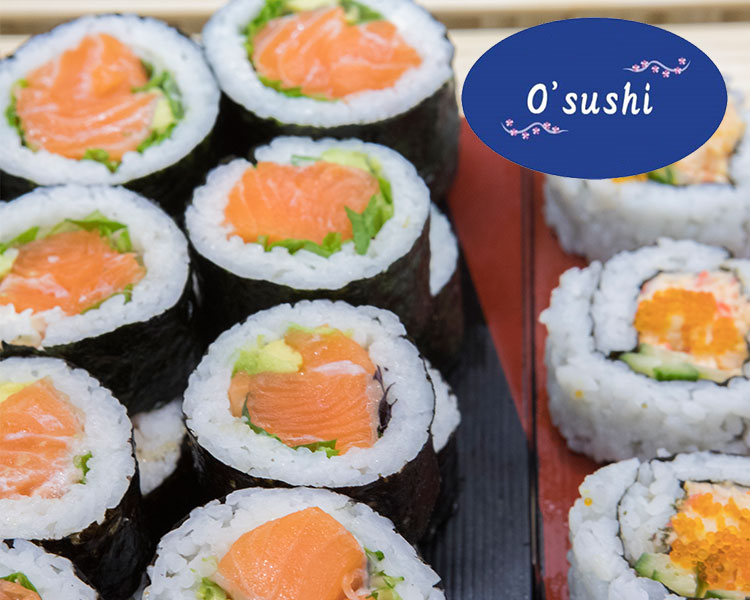 O'Sushi at Moore Wilson's Wellington and Porirua

Located at both Moore Wilson's Wellington and Porirua, the unique O'Sushi kiosks have been designed by Miramar's Human Dynamo Workshop. Human Dymano were also the creative force behind Moore Wilson's Tory Street Chook Wagon, a replica of the iconic 1947 Citroen H series light truck, and Porirua's nautical Wine, Beer & Spirits Store.
O'Sushi opened in 2013 in Tory Street and is housed in a bright red replica of an early 1900's Te Aro villa, a nod to the rich history of the area. At Porirua, a painting of Mana Island provides a stunning façade for the hole-in-the-wall food kiosk, which was added to the store in November 2017.
O'Sushi is run by Miki Wee, owner of Newtown's popular O'Sushi. Miki is an experienced sushi maker and uses only the best, freshest ingredients in her sushi, made onsite daily.
Some O'Sushi favourites include Japanese-Style Sashimi, Maki, Vegetarian Tempura, California Rolls, and Teriyaki Salmon over Rice. Miki also offers pork buns, dumplings, and miso soup.
O'Sushi at Moore Wilson's Opening Hours
TORY STREET
Monday to Saturday: 9am to 4pm
Sunday: 9.30am to 3.30pm
PORIRUA
Monday to Friday: 8.30am to 4.00pm
Saturday: 9.30am to 2.30pm
Sunday: Closed
Closing times subject to availability.
See all of our Lunch Menu offerings at Moore Wilson's Tory Street include the Chook Wagon