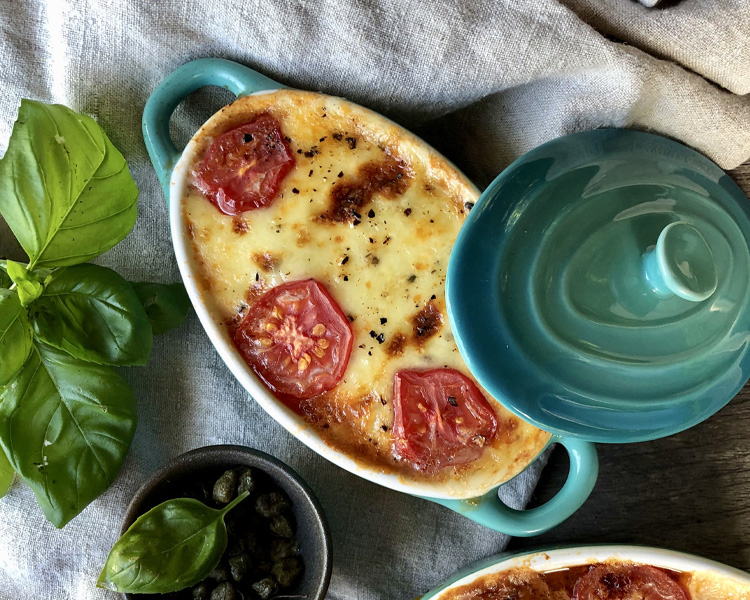 Massimo's Italian Cheeses Eggplant Parmigiana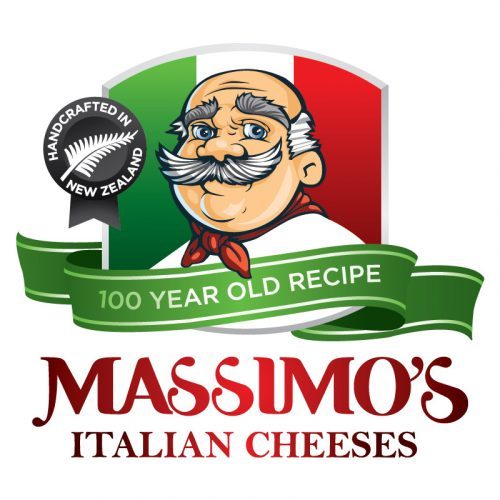 Recipe shared by Massimo's Italian Cheese
for Moore Wilson's 2022 Calendar
Massimo's Italian Cheese
Dairy Flat, Auckland
https://massimos.co.nz/
INGREDIENTS
2 x 125g Massimo's Mozzarella
2 eggplants, approx 700g total
1 onion, finely chopped
2 garlic cloves, finely chopped
2 carrots, grated
2 celery sticks, grated
700g tomato passata
Handful of basil leaves
3/4 cup parmesan
Flour to coat eggplant slices
2 eggs, beaten
1 whole fresh tomato
Olive oil
1/2 cup canola oil, for frying
Salt & pepper
INSTRUCTIONS
Preheat oven to 180°C.
In a frypan heat 2 tbsp olive oil then add onion, garlic, carrots, celery. Fry gently until soft. Add tomato passata, salt and pepper to taste, then simmer for 30 minutes.
Slice the eggplant into slices approximately 1 cm thick. Coat each side with flour then dip into the beaten egg.
Heat canola oil in a separate pan, then deep fry each slice of eggplant on both sides until golden. Drain fried slices on a paper towel.
In a baking dish add a layer of tomato sauce to the base to prevent it sticking.
Add a layer of fried eggplant, then sprinkle with Parmesan, grated or sliced fresh Massimo's Mozzarella and a few basil leaves.
Repeat layers finishing with sauce, Parmesan and Massimo's Mozzarella. Add sliced tomato to garnish. Bake for 20 minutes.
ing powder, baking soda and salt and mix well.
Gradually add the dry ingredients to the wet ingredients whilst stirring. Then stir in the flax egg.
Now add in the pumpkin, sunflower and flax seeds, but reserve some for topping. Pour the batter into a greased loaf pan (8inch x 4inch) and spread evenly. Top with the remaining seeds then place in the oven.
Bake for about 50 minutes or until a skewer comes out clean from the middle of the loaf.
Remove from the oven, leave in pan for 15 minutes before removing to cool on a wire rack. Allow to cool completely before slicing.