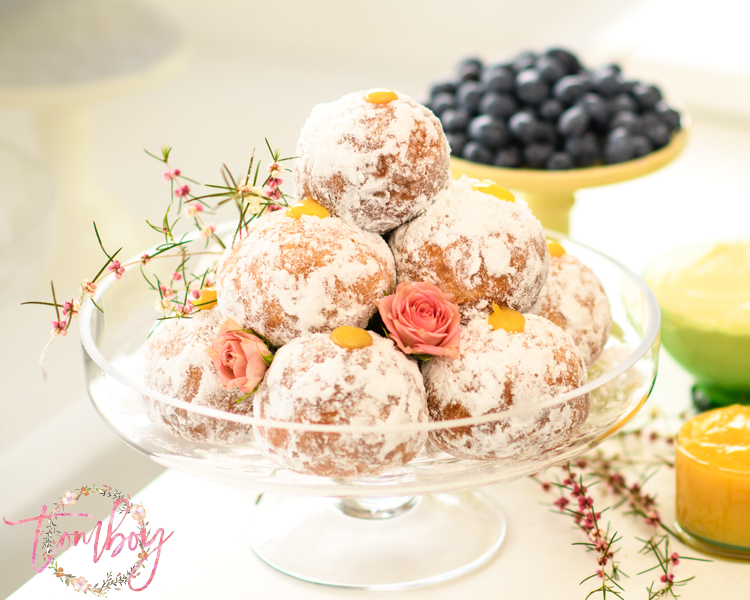 Tomyboy Breakfast Bonbons with Lemon Curd & Custard Cream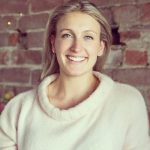 Recipe shared by Kate Marinkovich
for Moore Wilson's 2021 Calendar
Tomboy
Marjoribanks Street, Mount Victoria
www.tomboy.nz/
INGREDIENTS
Bonbon Dough
5½ cups high grade flour
3 Tbsp caster sugar
6 eggs
½ cup milk
½ cup water
40g fresh yeast
330g soft butter
3 litres canola oil, for frying
Lemon Curd
225g butter, room temperature
350g caster sugar
1 dsp cornflour
4 large eggs
4 large Meyer lemons, zest and strained juice
Mascarpone Custard Cream
200g Tatua mascarpone (this is the creamiest smoothest mascarpone I think)
2 vanilla pods, seeds scraped
100g custard (pre-made is perfectly fine)
75g icing sugar
INSTRUCTIONS
For the bonbons in a stand mixer put all the ingredients in except the butter. Mix until combined. Gradually add the butter. Once this has come together, roughly 10-20 minutes, stop the mixer and put the dough in a large bowl. Cover with glad wrap and place in the fridge overnight.
Tip the risen dough out onto a lightly floured bench. Cut pieces off the dough and weigh them. You want each dough ball to weigh 80g. If you want a tidy result at the end then make sure they are all the same size exactly.
To shape your dough take your measured piece of dough and gently flatten on a lightly floured surface. Take the sides and bring into the centre. Work in a circular pattern until all the sides have been brought into the middle. Turn the dough ball over and gently move in circular motions under your hand to create a tight even surface on the top of the dough ball. Continue with the rest. Set the dough balls on a lightly oiled tray.
Leave to prove uncovered in a warm environment for at least an hour or until doubled in size. The dough should feel ultra soft and light. Be gentle as you don't want to dent the sides.
Heat oil to 180°C in a wide pot or a deep-fryer. Cook one tester. It should be 2 minutes each side. Cook the rest and allow to cool on a cooling rack to allow excess oil to drip off.
For the lemon curd cream butter, sugar and cornflour till light and fluffy. Add eggs one at a time until just combined. Add lemon zest and juice.
Note: It will look horrendously curdled - do not worry as this will all melt away into a gloriously smooth custard-like consistency.
Pour mixture into a large saucepan and slowly heat over a low-medium heat. Stir continuously. Do not bring to the boil as this will make the finished curd granular.
Once the mixture has gone smooth (about 2 minutes) continue stirring and cooking until the mixture has thickened. Strain mixture and pour into a sterilised jar.
For the custard cream mix mascarpone, vanilla bean, custard and sugar in a bowl. Set aside and keep cool.
To assemble roll each bonbon in a bowl of icing sugar. You can either pipe in the lemon curd and custard cream or serve on the side.
Makes about 20 bonbons
Kate will be posting a how-to video on Tomboy's website page so you can follow along and see how these are made.
Find the video at tomboy.nz