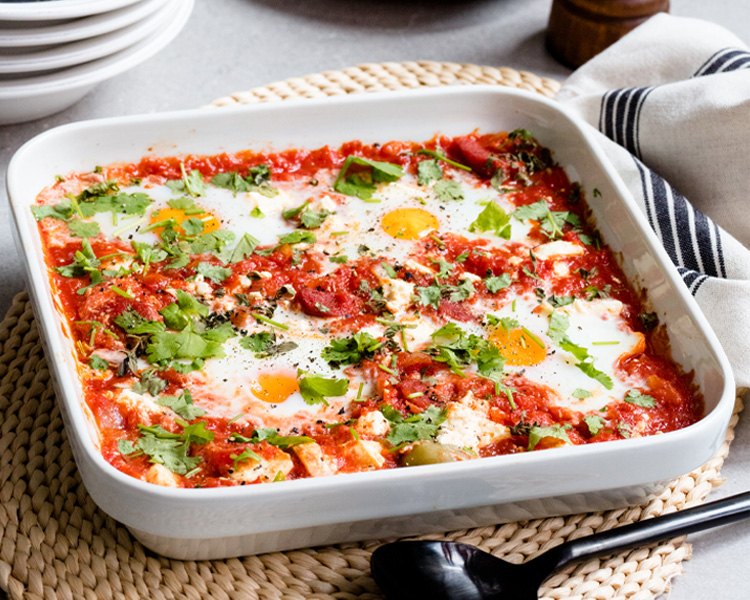 Wairarapa Eggs Tomato, Chorizo, Feta & Egg Bake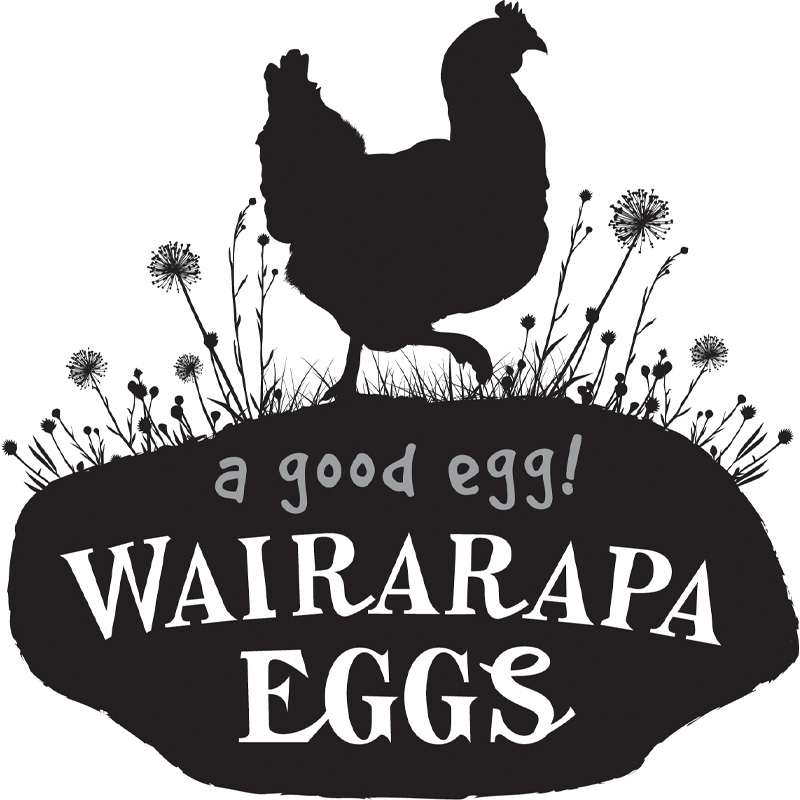 Recipe shared by Wairarapa Eggs
for Moore Wilson's 2022 Calendar
Wairarapa Eggs
Carterton, Wairarapa
https://wairarapaeggs.co.nz/
INGREDIENTS
1 tbsp olive oil
1 red onion, finely chopped
4 garlic cloves, crushed
1 tsp ground cumin
2 x 400g cans of diced tomatoes
1/4 cup green olives (optional)
1 tsp dried oregano
1 tbsp butter
salt and freshly ground black pepper
200g cooked chorizo sausages, sliced
150g feta
4 Wairarapa Eggs
2 tbsp parsley, finely chopped
INSTRUCTIONS
Preheat oven to 180 C.
Heat the oil in a large frying pan and gently cook the onion and garlic until onion is tender. Add the cumin and cook for a minute or so before adding the tomatoes, olives, oregano and butter.
Season with salt and pepper.
Simmer for 20 minutes until the tomatoes are thick and saucy.
Transfer the tomato mixture to an ovenproof dish (a lasagne style dish is ideal).
Stir the chorizo and feta through the mixture and then make four indents near each corner - large enough to fit an egg.
Break an egg into each cavity and sprinkle with parsley.
Bake for 15 minutes or until the egg whites have set.
Serve with crusty bread and a green salad.