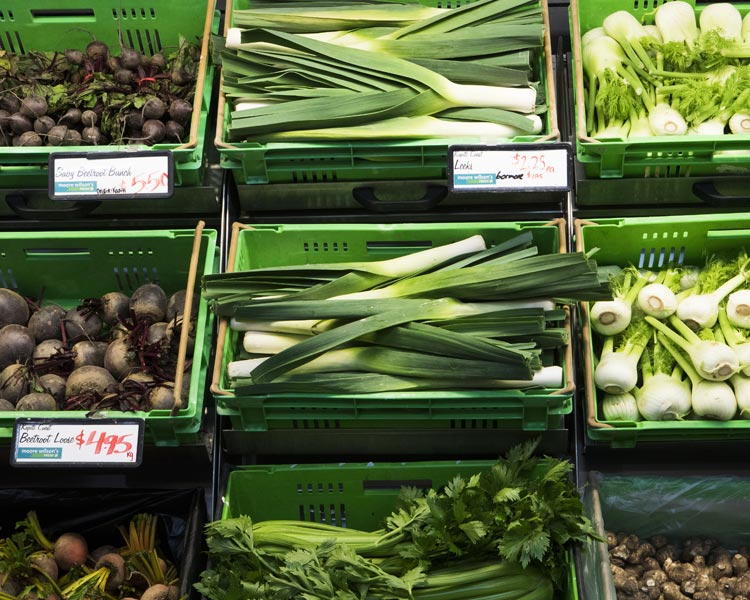 Reducing Food Waste

New Zealand homes throw away over 120,000 tonnes of food per year, all of which could have been eaten. This is enough food to feed the whole of Dunedin for two years! Wasting this food costs the average household $563 a year.
There are two main reasons why we throw away food: we don't eat our leftovers and some food goes bad because it is not stored properly. The foods we waste the most are bread, leftovers, potatoes, apples, chicken and bananas.
Here are five easy ways to waste less food in your own household:
1. Use the whole vegetable
• Make stock with the off cuts and use to flavour soup, stews, and risotto
• Dice up stems of broccoli, cauliflower, and silverbeet and add to chilli con carne or bolognaise bases
• Make a crunchy slaw with broccoli, cauliflower, and silverbeet stems and celery leaves.
• Keep skins on apples, potato, and kumara
• Preserve excess as pickles, jellies or jams
2. Plan your menu to use leftovers through the week, for example:
• Risotto > arancini balls
• Rice > fried rice
• Potato/Kumara/Pumpkin > hash
• Leftover salad/chicken > filo parcels
• Fish and vege > fish cakes
• Cooked vege > puree to make soup
• Casserole > pies
• Cooked leftovers > frittata
3. Eat a range of cuts
• Support producers by eating a range of cuts from premium fillets to slow cook cuts and sausages or smallgoods
• Make stock or sauce from raw or cooked bones for soups, stews, or sauces.
4. Storage
• Make sure you keep the cool chain going to ensure limited spoilage.
• Have good quality reusable storage containers on hand
• Check dates regularly and freeze if it is not going to be eaten
• Invest in a Foodsaver to pack product airtight for fridge, freezer, or pantry
• Wrap cheese in paper to avoid sweating
• Crumb, dry, or freeze stale bread
5. Shop regularly
• Where practical, Moore Wilson's Fresh has most produce lines loose, so you can just buy as much as you need, often.
• Vacuum packed meat has a longer shelf life than repacked products. Having protein fresh in the fridge encourages cooking without having to defrost the day before.