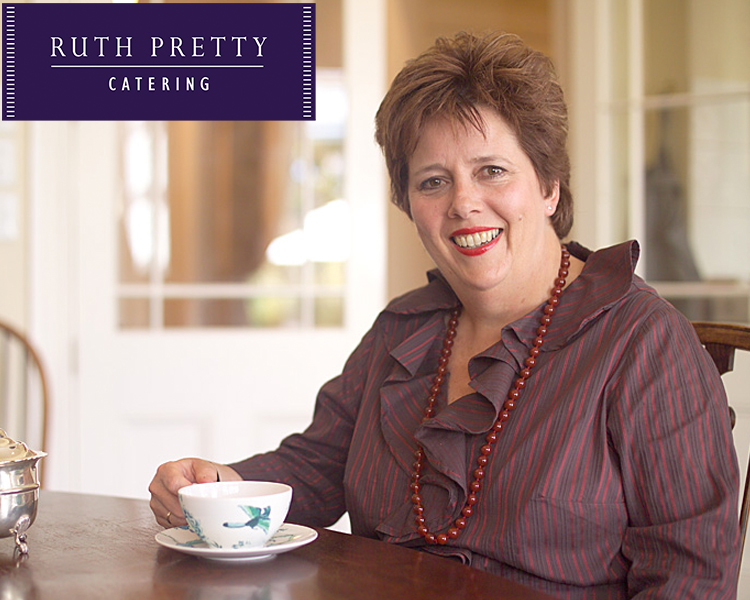 Ruth Pretty

Leading New Zealand chef, caterer, teacher and food writer, Ruth Pretty is known for fresh, delicious, imaginative New Zealand Cuisine, whether it's for an event in New Zealand or in an international setting.
Ruth and husband Paul started Ruth Pretty Catering in 1988 and today you will find Ruth and her team at most of Wellington's biggest and most prestigious events, ranging from movie premiers to the Air New Zealand Wine Awards where she provides dinner for 750 discerning wine and food specialists.
Internationally Ruth managed the New Zealand Pavilion's VIP hospitality lounge at the World Expo in Japan, presenting exquisite New Zealand tastes to visiting dignitaries. She did the same at the New Zealand Pavilion at the next World Expo in Shanghai as well as providing catering services for Emirate's Team New Zealand VIP Centre during the Americas Cup in Valencia.
All this is organised from her home and cooking school venue at Springfield in Horowhenua where Ruth's cooking school participants say she delivers an exceptional culinary experience in a relaxed, generous and good humoured style. Springfield is a wonderful place and a beautiful setting featuring well- established trees and immaculate lawns.
As well as being a customer and friend of Moore Wilson's, Ruth's range of delicious condiments are also available from Moore Wilson's Fresh. Look out for the top-selling Tomato Chilli Jam and a range of sweet conserves like Raspberry, Black Doris and Feijoa Ginger Jams.
Christmas wouldn't be the same without Ruth Pretty's Christmas Cake. Rich, moist and delicious, Ruth's beautifully boxed cakes are perfect for mailing to friends and family overseas. When you serve it at home, try with a glass of sherry - a perfect festive match!