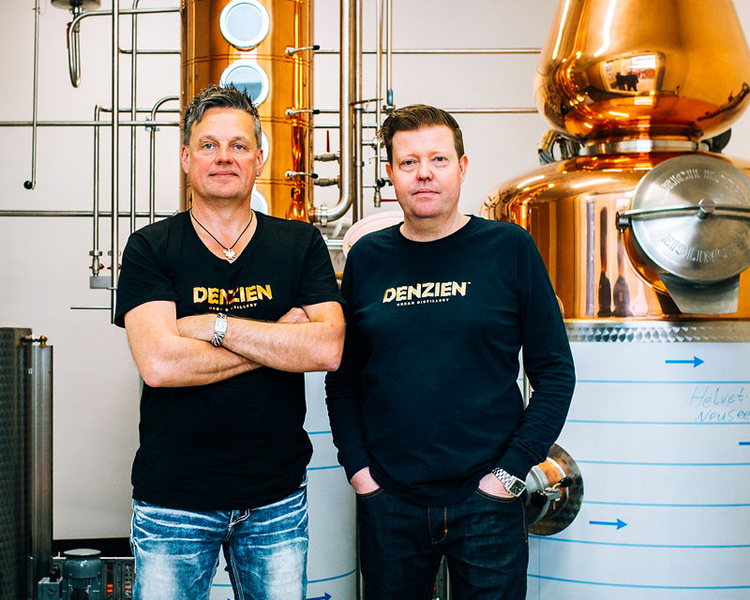 Supplier Profile: Denzien Gin

Mark and Eamon are fiercely parochial Wellingtonians who recently took out a gold medal in the heavily contested Gin Category at NZ Spirits Awards 2019!
They met in the mid-nineties working as colleagues in a design agency. Over the years their careers diverged into different countries, sectors and business ventures, however they have remained close friends.
For nearly a decade they have explored ideas for an opportunity to build a business based on their shared capabilities as creative, innovative, makers. The Third Renaissance of Gin presented the perfect landscape in which to create a genuine artisan product and thus their passion project was born – Denzien Urban Distillery.
Denzien Urban Distillery is a Wellington artisan distillery of authenticity, craftsmanship and imagination. Denzien makes world class New Zealand terroir gin, and it's distillery is unashamedly based in the urban heart of New Zealand's capital city. 
Buy Denzien Gin in store or online for nationwide delivery!