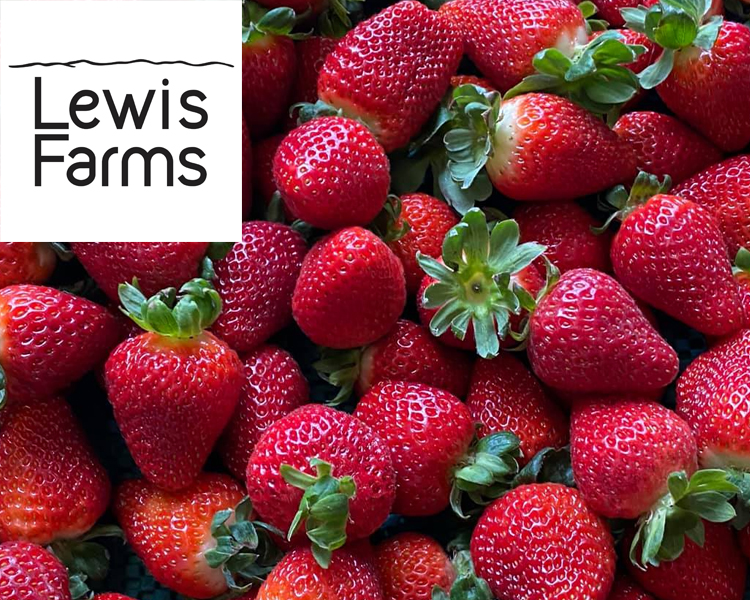 Supplier Profile: Lewis Farms

Lewis Farms
Lewis Farms strawberries are grown lovingly in the Horowhenua by Cam and Catherine Lewis. Bounded by the mighty Tararua Ranges to the east and the Tasman Sea to the west, the location of Lewis Farms and the corresponding temperate climate is what sets their produce apart from the rest.
They grow their strawberries in poly-tunnels utilising hydroponic technology, this provides an extended growing season from September to  May – with a small amount into the Winter months. They pick their strawberries daily to ensure they are perfectly ripe with superior flavour.
Their strawberries have a very sweet and intense flavour profile. They grow varieties specifically suited for tunnels and use a carefully tailored fertiliser and organic seaweed programme designed to give the plants precisely what they require for fruiting.
Lewis Farms is also the home of Tendertips Asparagus, which is sold in Moore Wilson's Fresh Markets when in season.
You will find Lewis Farms strawberries in all Fresh Markets.