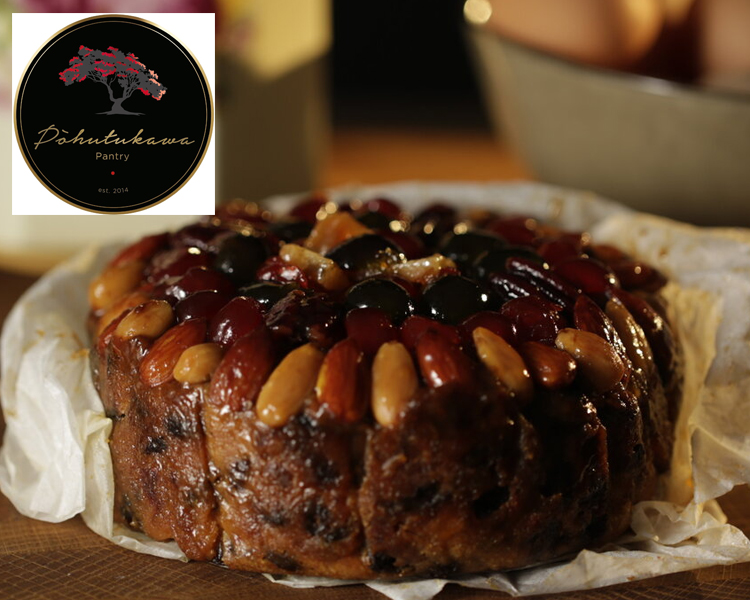 Pohutukawa Pantry
Pōhutukawa Pantry is an artisan baking company founded on the belief that Christmas is a special holiday to be savoured, when family and friends come together to share delicious cuisine, enjoy timeless traditions and wish good health and fortune for each other.
Their vision is for Christmas to be how it was, when life was less complicated. When enjoying a Kiwi family Christmas was simple and fun – a festive feast followed by games of cricket on the beach or a snooze in the sun.
Pōhutukawa Pantry Christmas baked goods reflect those same values of tradition and quality.
Their products are made with time and care, using high quality and mainly local ingredients. Drawn from recipes shared over four generations, their products can't be rushed. They use a careful process of slow maturing that holds in moisture, enhances spices and aromas and delivers the rich intense flavours that sing of Christmas. Pōhutukawa Pantry Christmas baked goods are made for sharing and giving.
Here at Moore Wilson's we have a range of cakes available, including Traditional, Gluten Free, Vegan, Mini Cakes and Cathedral cake.