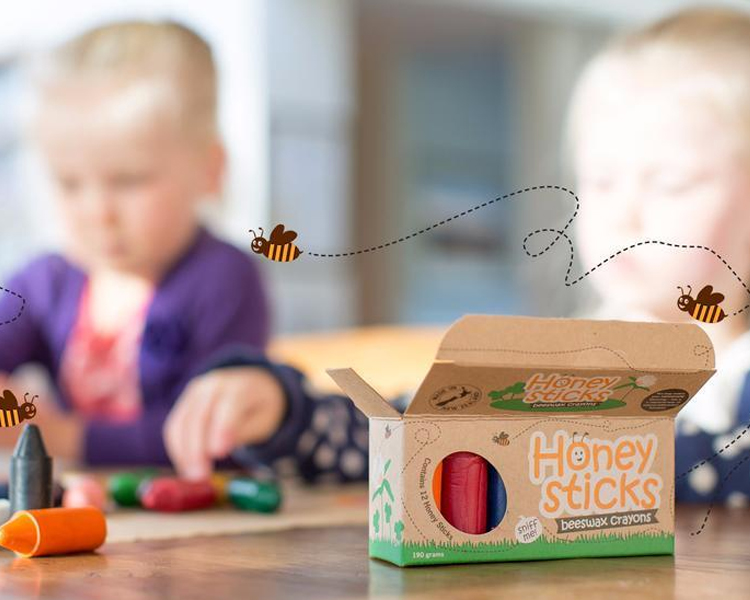 Honeysticks
Honeysticks is a New Zealand crayon company best known for their sustainability and use of 100% natural ingredients. Their crayons are made from pure New Zealand beeswax and are suitable for children of all ages.
Honeysticks took off when the world went into lockdown due to COVID-19. As people spent more time at home, Honeysticks started to notice a rise in demand from countries all over the world. They are now one of the top results when you search 'natural crayons' on Amazon.
Honeysticks are very focused on being better for both the planet and for the kids who use their product. They don't use any plastic in the production of their crayons and all their packaging is recyclable and reusable. Although they do not recommend eating their crayons, the ingredients they use meet food grade standards so will not be harmful to your children in anyway.
The beeswax in the crayons gives them a wonderful honey-scent and they are made to be big so they are easier for little children to use and harder for them to break. All Honeysticks' products are made right here in New Zealand.