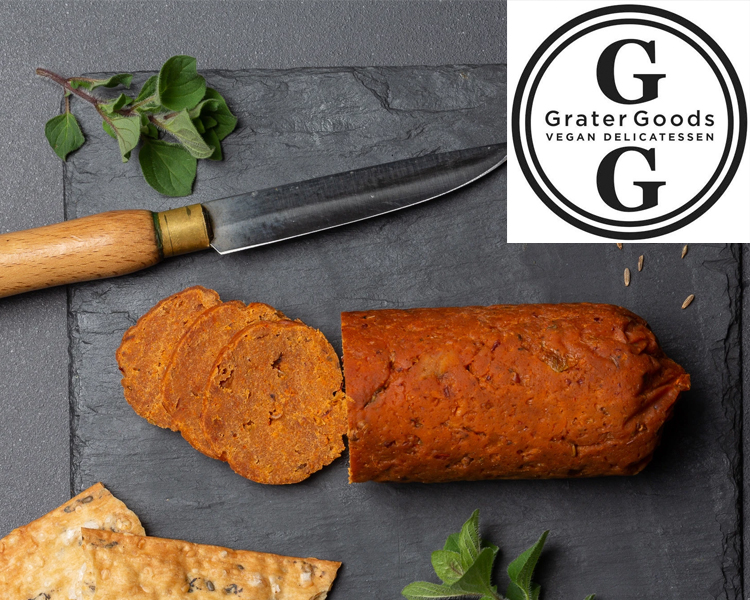 Grater Goods
Grater Goods is a vegan butchery and deli/cafe based in Christchurch, owned by Flip Grater.
They produce vegan meat alternatives such as sausages, mince and pastrami, and vegan dips/spreads, including mushroom pate and faux gras made from a range of beans, wheat proteins and natural products, as well as dairy free cheeses.
Flip, a long time vegan, and her husband Youssef started their business after moving to Christchurch from Paris. Their ethos is to encourage everyone to eat more plant-based food by creating alternatives that everyone will enjoy, especially meat eaters.
Moore Wilson's Fresh Market stock the following:
Chch Chorizo - A delicious, medium spicy chorizo. Great eaten raw on platters and in sandwiches, crispy when fried, great thrown in soups and rice as a spicy protein boost
Plant Pastrami - Sweet, Smokey Pastrami-spiced 'Corned Beef' Seitan. Amazing in sandwiches - makes a great vegan reuben!