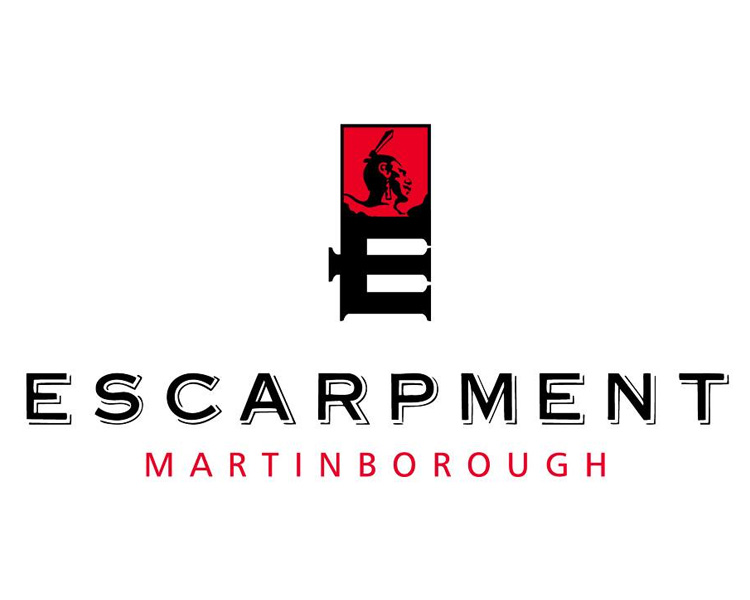 The Escarpment Vineyard Edge range includes Pinot Noir and Pinot Gris. It has been created to allow more fruit driven easy drinking expressions of these varieties. They are made without the use of oak and usually include small amounts of residual sugar. This means the wines are ideal for current vintage drinking and make great aperitifs. For this reason they are often found sold by the glass in restaurants.
All fruit for the Edge is from Martinborough and is processed in the same meticulous manner Escarpment wines are made.
These wines  age gracefully but make for great drinking in the first one or two years after bottling.
About Escarpment Winery:
Situated just 5 kilometres east of Martinborough village, Escarpment's 24 hectares of distinctive alluvial gravel, terraced land stretches out along the banks of the Huangarua River.
Overlooking the vineyard are the Aorangi Ranges, the very hills made famous by Kupe the great Polynesian voyager who discovered New Zealand, according to Maori legend. Kupe left his three canoes, Nga Waka, on top of the range, giving rise to the now familiar landmark of the district, the "Nga Waka-o-Kupe" or three flat-topped hills on top of the range, which resemble unturned canoes.
Under Winemaker Larry McKennas leadership since Escarpment's inception in 1999,  the Escarpment team aims to reward wine lovers with progressive and suggestive wines that encourage them to venture to the edge of wine loving and appreciation.