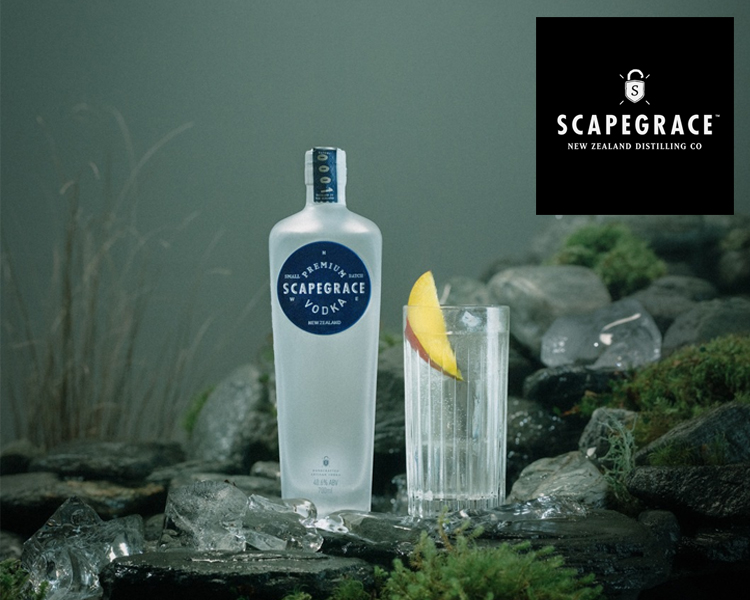 Scapegrace was founded in 2012 by brothers-in-law Daniel McLaughlin and Mark Neal who both had a passion for premium gin and spirits and is now sold in almost 40 countries around the world. Scapegrace's spirits are made at a distillery in Canterbury, using a 19th century copper pot still.
Now the fifth-highest selling gin in New Zealand, they have also branched out into making vodka after realising that the majority of the vodka available in New Zealand produced overseas.
Scapegrace vodka is distilled once, rather than four times as is common in some other brands. It takes about three or four days to make a bottle. The vodka has a velvety texture, super clean and balanced, with a slightly creamy and sweet finish.
Find Scapegrace gin and vodka online here and in store.