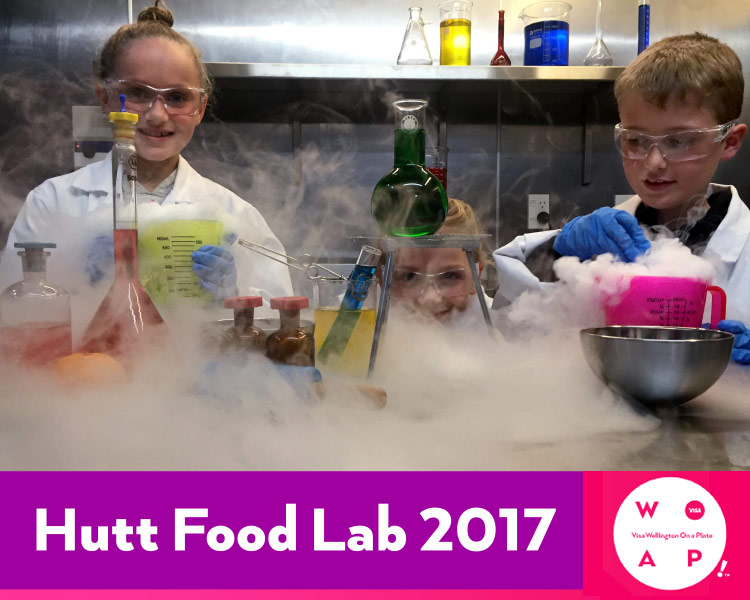 Moore Wilson's are proud to support the Hutt Valley Council in bringing you the Visa Wellington On A Plate Hutt Food Lab!
Kids, team up with a parent and join Lower Hutt's top food makers and GNS Science for a loud, messy, delicious feast. Think The Amazing Race™ meets food science. Join the region's top producers and restauranteurs for some mind-bending culinary education. Get hands-on with Blue Carrot Catering, The Butcher and Brewer, Hardieboys Beverages, Kaibosh, My French Larder, Oli & Mi Kitchen, Ripe Coffee, Station Gardens, WelTec School of Hospitality, Hutt Science and GNS Science. Learn about the science of food, where it has come from, how to use it and what to do with it when you head home. Sure to be loud, messy, delicious and fun!
PRICE:
Adult & Child pair (Minimum age 7 years) $55
WHEN:
Sun 20 Aug: 11am–1pm & 2pm–4pm
Spaces are limited, so book early to avoid missing out.
WIN tickets to the VWOAP Hutt Food Lab these School Holidays!
Purchase any Brainbox or KidzLabs product from Moore Wilson's Toys, using your Moore Wilson's Card, and go in the draw to win 1 x adult and child pass to the VWOAP Hutt Food Lab.
Promotion open to MW cardholders only. Valid for purchases between 8th - 23rd July 2017.
We will be giving away another pass on our Facebook page during the first week of the holidays, follow us for your chance to win!