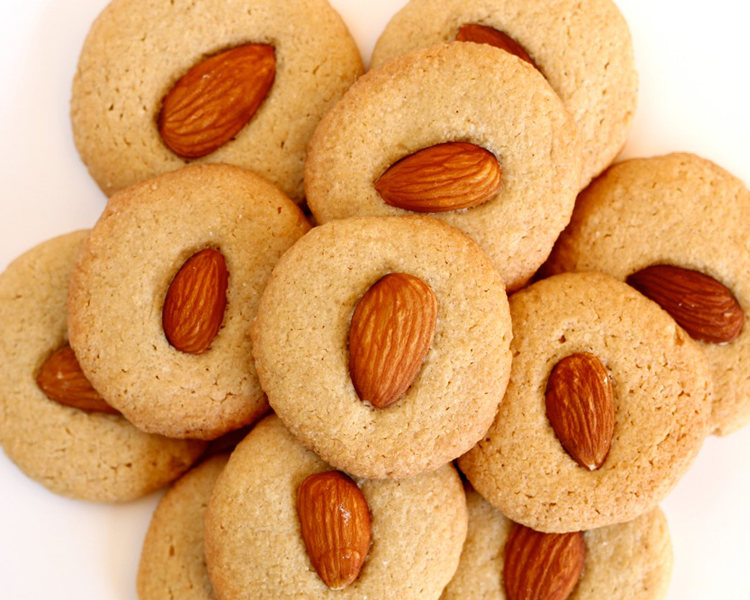 Ceres Organics Gluten Free Almond Quinoa Cookies

Makes 20-24.
INGREDIENTS
140g Ceres Organics Quinoa Flour
100g Ceres Organics Rapadura Sugar
1 egg
75g butter, softened
1 tsp almond extract
Whole Almonds to top
INSTRUCTIONS
Preheat oven to 180°C. Line two baking trays with baking paper. Place quinoa flour and sugar in a food processor. Add in the egg, butter and almond extract. Process to combine ingredients into a perfectly smooth batter. Roll generous teaspoons of the batter into small balls and place on prepared trays, keeping a distance in between. Press top of each cookie to slightly flatten and put a whole almond on top. Bake for 12 - 15 minutes or until lightly golden. Transfer to wire rack to cool completely.
TIPS
Rapadura sugar can be substituted with golden caster sugar.