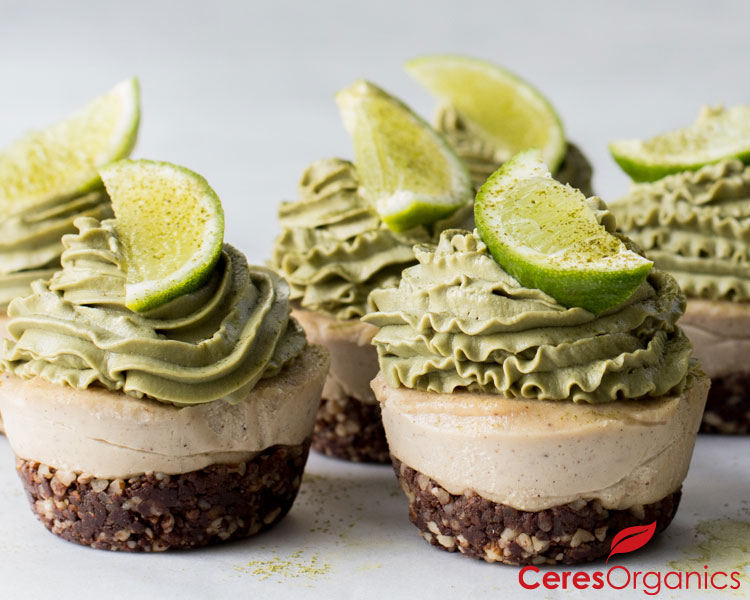 Matcha is a special variety of green tea, stoneground into a fine powder.  Considered a "super food", matcha is packed with antioxidants, the super chemical compound that prevents aging and several chronic diseases. One cup of Matcha is reported to have the nutritional value of up to 10 cups of regular green tea and over 100 x the antioxidants!
Matcha powder can be used in just about anything – smoothies, juices, desserts, or simply enjoyed as a nourishing tea or 'latte'. Matcha adds a wonderful, natural colour to baking (or un-baking!) – as you'll see with these beautiful mini cheesecakes.
Makes  10 | Ready in  45 minutes + freezing time.