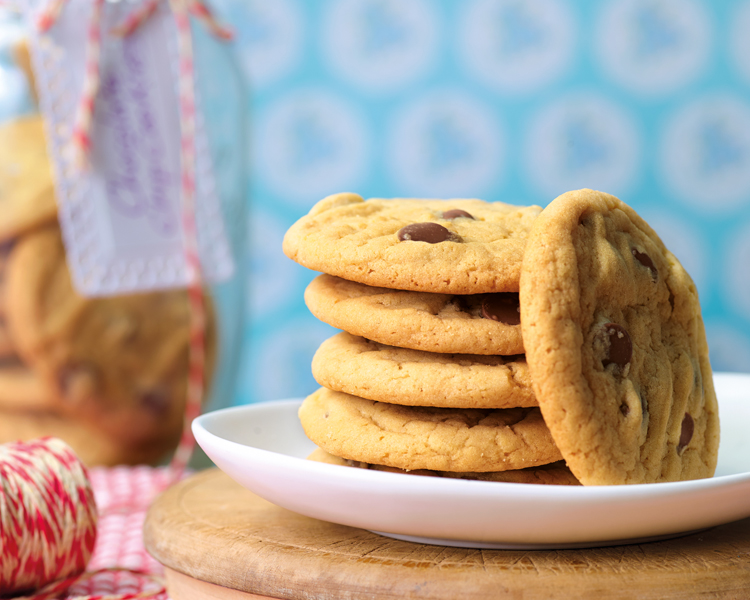 Chelsea Chocolate Chip Cookies

Makes approx 30 medium sized cookies.
INGREDIENTS
125g butter
½ cup Chelsea Soft Brown Sugar (lightly packed)
½ cup Chelsea Caster Sugar
½ tsp vanilla essence
1 egg
1¾ cups self-raising flour
½ tsp salt
½ cup chocolate chunks or chips
INSTRUCTIONS
Preheat oven to 180°C conventional or 160ºC fan forced and grease or line two baking trays with baking paper. Beat butter, sugars and vanilla until pale and creamy, add egg and beat until mixed.
Sift in flour and salt, mix until combined before stirring in the chocolate chunks or chips.
Roll heaped teaspoon sized balls of mixture and place on tray, press down lightly with a floured fork. Bake for approximately 12 minutes until golden brown.
TIPS
Substitute chocolate with M&Ms, chopped nuts or a combination of both!