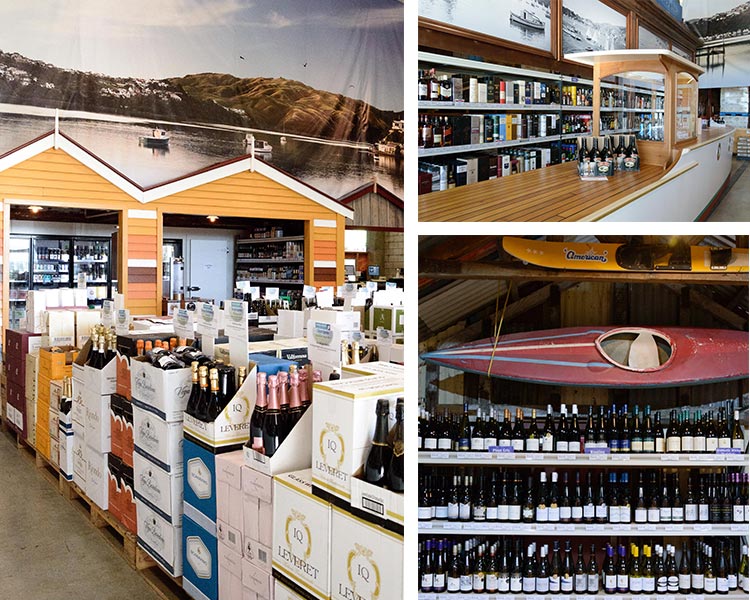 Porirua Wine, Beer & Spirits

A new destination bottle store, waiting to be explored.
Our Porirua Wine, Beer & Spirits store has undergone an exciting nautical makeover. The regions sea-side setting is celebrated in store with replicas of the iconic Mana Boatsheds, stunning imagery of the inlet, a custom built boat counter, historic photographs, and more!
The nautical overhaul of the Porirua Wine, Beer & Spirits store, located opposite the main store, was carried out by Miramar's Human Dynamo Workshop. Human Dynamo were also the creative force behind The Chook Wagon and Miki's Sushi Kiosk at our Tory Street store.
Moore Wilson's Wine, Beer & Spirits is home to a top range of quality wines from New Zealand and abroad. NZ craft and imported spirits also feature, as do specialty liqueurs. Craft beer fans will be excited to find a great selection of craft beer along with a regularly changing line-up of fresh craft beer, available by the rigger.
We hope you will enjoy the experience of visiting our new Wine, Beer & Spirits store as much as we've enjoyed creating it.
More exciting developments are planned for our Porirua store so be sure to keep an eye out next time you visit us!
Moore Wilson's Porirua is located at 65-69 Kenepuru Drive. Open 7 Days. Click here for store hours.