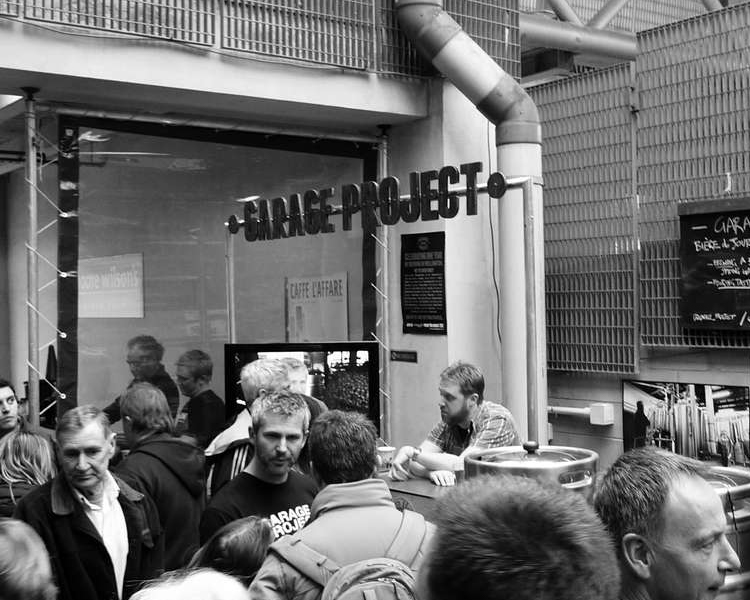 Garage Project is an independent brewery based in Aro Valley, Wellington. Founded in 2011 inside an old petrol station, Garage Project brought commercial brewing back to the Wellington city with the lofty goal of changing beer forever. From humble beginnings brewing just 50 litres at a time, the brewery is now one of the largest and revered independent breweries in Australasia.
From it's earliest days, Garage Project has had a strong connection to Moore Wilson's - originally as a source for brewing ingredients and flavour inspiration, and then as a valued trade partner. The team brewed together out the front of Fresh on the original 50L pilot system, and later collaborated on a celebration Centennial Ale to toast the Moore Wilson's 100th anniversary.
Garage Project celebrates it's own 10th anniversary this year, and aspires to be building a brewery and business with a legacy the likes of Moore Wilson's. To date the brewery has created over 400 different beers, and counting. From firm favourites like Hāpi Daze, Fugazi and BEER, through to boundary pushing beers like Umami Monster and Mecha Hop.
In 2016, Garage Project opened it's Wild Workshop site on Marion Street, a home to wild and spontaneously fermented beers. Aged for several years in barrels and blended with local fruits, the Wild Workshop takes it's inspiration from ancient techniques, brought forward into the modern brewing era.
Garage Project is a credited living wage employer and Carbon Zero Business Operation.